What Can I Scan?
Scan photos and documents. Resolution and quality settings give you control. Many sizes supported, including custom sizes for special paper, books, magazines, or other media.
How It Works
For easy mobile scanning, the Mopria Scan app automatically connects your Android phone or tablet to scanners and MFPs.
Open the app you want to scan to and look for the scan option, button, or icon. This scan function is often found under the attach option in the app's menu.
For more detailed instructions, please see our How to Scan to Android video.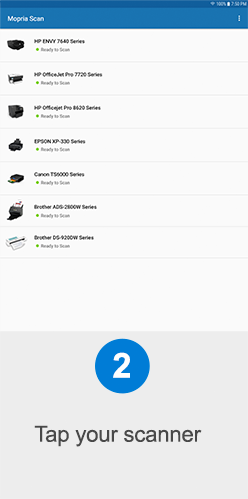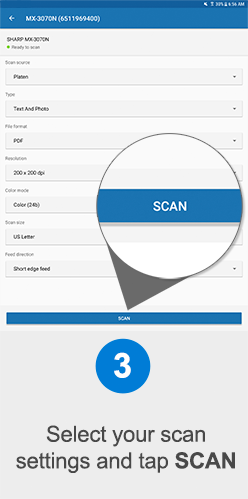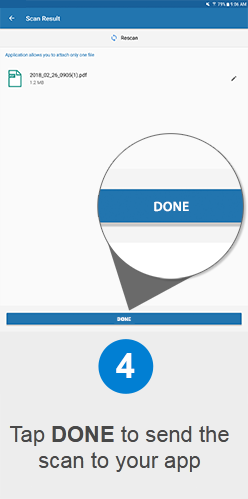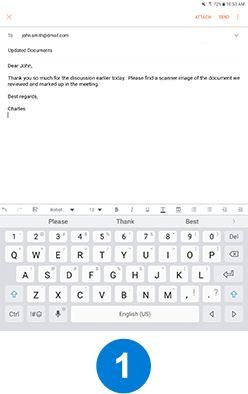 From your app, tap Attach, Open, or Add, and then tap Scan using Mopria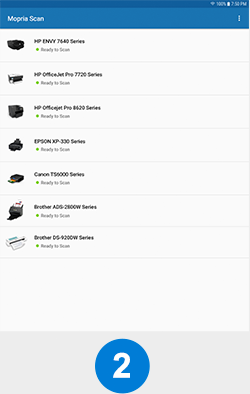 Tap your scanner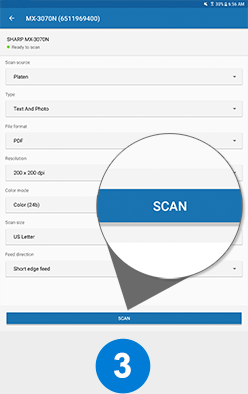 Select your scan settings and tap SCAN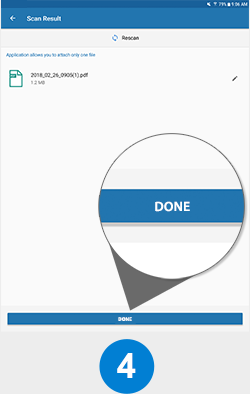 Tap DONE to send the scan to your app
You can also start a scan right from the Mopria Scan app itself. Simply tap on the Scan application icon from your home screen or app drawer to start the application. You can pick where to send the scanned pages after the scan is complete.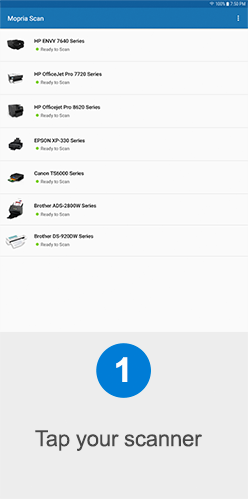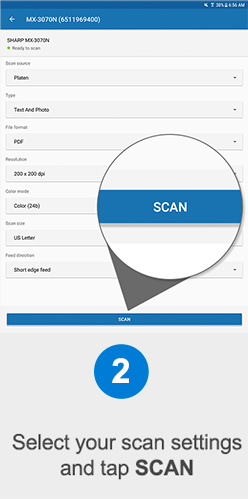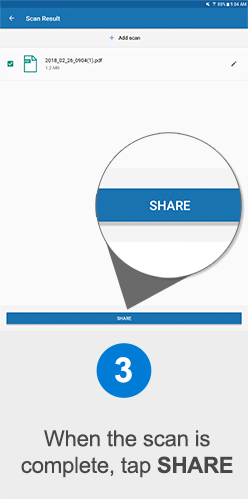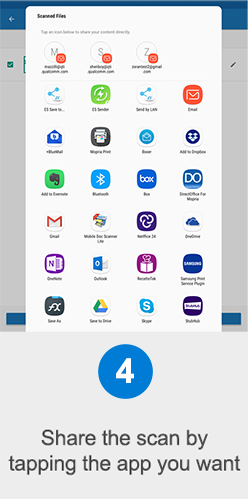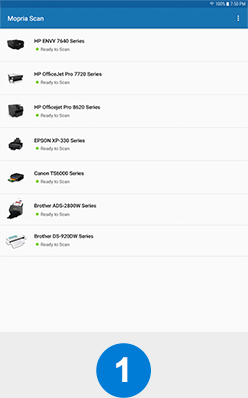 Tap your scanner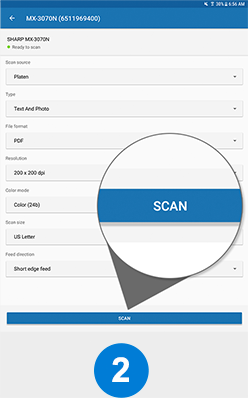 Select your scan settings and tap SCAN
When the scan is complete, tap SHARE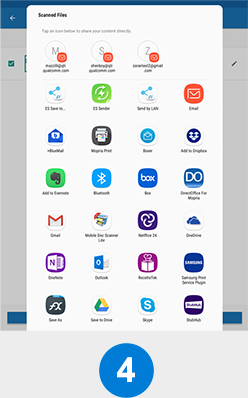 Share the scan by tapping the app you want
For a detailed use case on using Mopria Scan with Adobe Acrobat, please see the
Scan + Adobe Acrobat Use Case.