How to Print:
Print From Your Mobile Device Quickly and Easily

See how simple printing can be from a mobile device with the Mopria Print Service:
Here is What You Need to Print with Mopria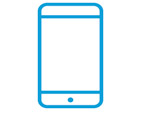 A smartphone or tablet with the Android Operating System, version 4.4 or later.
Your Android smartphone or tablet may be able to be upgraded to

Android 4.4 (KitKat) or later

. Check your phone settings to update your device.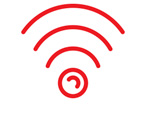 A wireless network.
The mobile device and printer must be connected to the same network. Mopria Print Service uses mDNS to automatically discover your printer through the local 802.11 wireless network. The printer must be either wirelessly connected to the network router or with an Ethernet cable.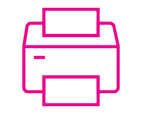 A printer, MFP or print accessory that is Mopria-certified.
The list of printers is growing every week; go to

supported products

to see the latest. Your printer at home or at work may be included as manufacturers are certifying older printer models. Plus a printer accessory may be able to add the mobile print capability to your existing printer.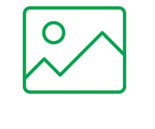 Apps that support Android 4.4 (KitKat) printing.
Many native Android apps support printing, including Gallery, Chrome, Gmail, Photos, Drive, Docs, Sheets and Slides, plus 3rd party apps such as Adobe Reader and Kingsoft Office. Additionally, other popular apps available in the Google Play Store include the print feature. If the Print button does not display in an app, the app does not support Android printing or the Mopria Print Service at this time.

Note: Mopria Print Service is not supported through Bluetooth connections or on cellular 3G or 4G data connections.

Step One

In the app, tap the menu and select Print.

NOTE: Some apps may not support the print feature but many popular social media and photo apps have a "Share" option allowing you to print. In the app, under the Share menu, select Mopria Print Service.

Step Two

The print settings menu or print preview displays. Tap All Printers.

Step Four

The print settings menu or print preview displays again with your selected printer.


If you do not need to change print options, tap Print to send the print job.
If you need to change print options, continue to the next step.
Mopria Print Service allows you to print Web pages, documents, emails, photos, and content from apps that support Android printing. Print settings may vary depending on the app and printer selected.

The following print options may display:

Number of Copies

In the print settings menu, tap the Number of copies, and then enter the number of copies you want on the keypad

Paper Size

In the print settings menu, tap Paper size, then select the paper size option from the menu: Letter, Legal, 11"x17", 5"x7", 8"x10", L (3.5"x5" photo), A3, A4, A5, Hagaki (100x148 mm), 80x119 mm, 54x86 mm, JIS B5, and JIS B4 may be options offered depending upon the app or printer.

Orientation

In the print settings menu, tap Orientation, then select the option you prefer. Auto, portrait or landscape may be options offered depending upon the app or printer.

Page Range

In the print settings menu, to print multiple pages, tap Pages, and then select the page range that you want to print.

NOTE: Pages will only display with certain applications and file types, such as PDFs.

Color Mode

In the print settings menu, tap Color, then select the option you prefer. Auto, black & white or color may be options offered depending upon the app or printer.

Other

The Mopria Print Service also supports different print resolution settings, media types, duplexing, stapling, pin printing, user authorization and accounting. These options may appear depending on the functionality supported by your printer or the app you are printing from.

Tap the print icon to print